You are here:
Home
/
sps ipc drives in Nuremberg
sps ipc drives 2017 in Nuremberg from 28 – 30 November

We would like to invite you to visit us at this year's sps ipc drives.  Under the motto #theworldiswireless Schildknecht AG – as an expert in the field of radio solutions – will present the latest products, trends and projects in automation technology. Moreover, you can expect a further product innovation in the field of sensor coupling and wireless IO systems!
Register online with the code 1712320952.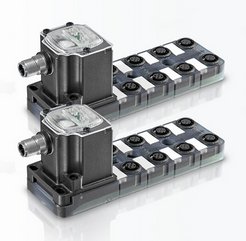 NEW! DATAEAGLE X-treme IO 2730
Transmitting analog and digital IO signals easily and reliably by radio
Replacing cables by radio links – this is a technology having been proven for many years particularly in process technology. In practical terms, this means: Easy installation with reduced maintenance effort.
The official press conference will be held on the first day from 4-4:30 pm. We will present the latest trends regarding wireless technologies, show success stories and additionally introduce the new product, the first IO M12 Distribution box, DATAEAGLE X-treme IO 2730 for simple cable replacements.
date: 28.11.2017 4-4:30 pm
place: Room Kiew, NCC Ost, Floor 2
Find an overview of all press conferences here.
Experience: IoT Edge Gateway DATAEAGLE 7050
Data communication between control unit and Cloud
Look forward to the presentation of the IoT Edge Gateway. The first gateway which speaks all languages and consequently represents the perfect connection between sensors, machinery and the cloud. The IoT Edge Gateway DATAEAGLE 7050.
Experience: Wireless Sensor Gateway DATAEAGLE 2730
Bluetooth Low Energy Sensor data sent directly into the control unit
Subjects such as digitization and Industrie 4.0 (Industry 4.0) require monitoring of machinery and there with systems that are sensor-based. The new Wireless Sensor System DATAEAGLE 2730 enables sensor coupling of Bluetooth Low Energy sensors to the control unit via different fieldbus interfaces such as e.g. PROFINET. The Wireless Sensor Gateway is the system which couples wireless sensors to the control unit and is capable of ideally forwarding data to a cloud. Thus, it is the perfect Remote Monitoring System for Industrie 4.0.
Make an appointment with us for the fair
Leave us a message or request a call back.

sps ipc drives in Nuremberg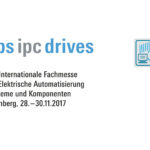 Datenfunk Lexikon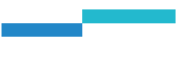 Schildknecht AG
Haugweg 26
71711 Murr
Tel. +49 7144 89718-0
Mail: info@schildknecht.ag
Web: www.schildknecht.ag