PRODUCT LAUNCH: DATAEAGLE CONDITION MONITORING SYSTEM
23th – 25th June 2020
Exhibition Center Nuremberg, Hall 3C Stand 120/13-16
We cordially invite you to visit us at our booth "Sensors and Measurement Technology for Process Automation" in hall 3C booth 120/13-16 at this year's SENSOR+TEST.
This year we will be presenting our new DATAEAGLE Condition Monitoring System for machines and plants. True to our motto, we have implemented "IoT Ready to use" for our customers and will be showing a finished application at the trade fair. The business model DATAEAGLE Condition Monitoring System for machines in the sense of IIoT offers you condition monitoring from the distance of motors, pumps and other industrial plant components in real time. The ready-to-use complete system consists of a Bosch sensor CISS, an IoT gateway DATAEAGLE 2730 and the Cloud Portal (DATAEGALE Portal). Further details can be found on our website or directly at our booth.
We'll also show you our new Wireless IO-Link solutions, which allow IO-Link data to be "seamlessly and wirelessly" transmitted to a cloud. This solution is realized by a direct connection of the IO-Link master with the IIoT Edge Gateway DATA EAGLE Pi. The sensor/actuator data available in the IO-Link master is taken over by the DATAEAGLE Pi using its integrated intelligence and transmitted via its integrated and globally valid eSIM card to the Schildknecht-Device Cloud and optionally to a customer's own cloud, app or ERP system.
We also present you our cable substitute product DATAEAGLE X-treme IO 2730. By means of these radio solution analogue and digital IO input and output signals can be transmitted easily and safely via radio in the form of an IO M12 distribution box.
Please download your personal free entry ticket online.
We are happy to hear from you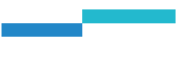 Schildknecht AG
Haugweg 26
71711 Murr
+49 7144 89718-0
info@schildknecht.ag
www.schildknecht.ag