Device Cloud – Secure connection to your machines
Device Cloud is a private cloud and represents the interface between IoT gateways and the cloud system of the customer or the end device (e.g. computer, tablet or smartphone). By the end-to-end connection between the things we can implement a security concept and thus guarantee the customer the best possible security of the data! You wonder why you need a Device Cloud? More information about this and the entire IoT system can be found here.
There are 4 different license models for using the DATAEAGLE portal in order to provide the appropriate functions for each application and customer.
Device Cloud Licenses at a glance
Operator Level 1 – Dashboard
PoC (Proof of Concept)
Starter Package
Customers with one or a few devices (gateways) that only need 1 dashboard
Customer Level 2 – Device Management
Small customers that have few applications and need several devices (gateways), users and dashboards
Starter package for reseller & OEM
Sufficient for users with an own Cloud Solution, that request the data over the API
Provider Level 3 – Sub-license provider
Customers with max. 10 projects or system integrators and OEMs
Customers with own customers, that like to manage their own devices and accounts
Business Server Owner (Level 4) – own Cloud license
Customers, that require own server with customized URL (white label) & independent hosting
System integrators & companies with +100 customers or projects
Device Cloud – At a glance
Device Management of IoT Gateways und IoT-devices (Things) such as updates and templates for device set-up
SIM-card management to ensure simple billing
Aser & access rights management
Alerting via Email, SMS or voicecall
API-Interface to connect other Software or Cloud systems (central server, ERP, Data Cloud …)
Graphical interface for Visualisation (Webserver)
Automated and manual reporting
Contact us for a customized consulting! We are happy to discuss you requirements regarding Industry 4.0, IoT and M2M with you.
[contact-form-7 id="12001″ title="Quick Contact Fullcontent EN"]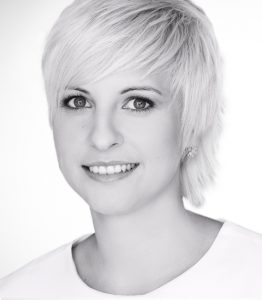 Elena Eberhardt
IoT Expert
Schildknecht AG - Radio Data Technology