DATAEAGLE Condition Monitoring System Fieldbus
The system consists of a small multisensor for harsh industrial environments (CISS) and a worldwide usable IoT-Gateway (DATAEAGLE 2730) with integrated fieldbus interface for controllers of different manufacturers. The robust CISS sensor from Bosch can be mounted directly on the engine or machine and transmits the data via Bluetooth Low Energy to the central IoT Gateway DATAEAGLE 2730, where it can receive values from up to 8 CISS sensors simultaneously. The values are pre-processed and transmitted to the control system. From there the sensor values can be processed directly at the process.
Condition Monitoring System: Applications
The DATAEAGLE Condition Monitoring System Fieldbus can be used as original equipment as well as retrofit solution for existing plants. The following inertial and environmental sensors are used: acceleration, gyroscope, magnetometer, digital light, pressure, microphone, temperature and humidity. The values are transmitted from the sensor to the control unit in seconds.
Optionally, the values can also be viewed remotely via a cloud solution. For more information, see DATAEAGLE CMS Cloud.
Video: Installation DATAEAGLE Condition Monitoring System
Webinar: Implementing IoT projects and condition monitoring quickly and easily
DATAEAGLE CMS FIeldbus – IoT ready-to-use.
Ready-to-use system for condition monitoring e.g. of motors, pumps and machines
Industrial Gateway
Fieldbus interface: Profibus, Profinet, CAN / CANopen, ETHERNET/IP, EtherCAT, Modbus TCP, POWERLINK, sercos, VARAN
Ready-to-use project for the plc
Get your offer or order directly
Condition Monitoring complete system: 1.590€
Profinet Order code 11730_PN │  Profibus Order code 11728_DP │  EtherCAT Order code 11731_EC │  Ethernet/IP Order code 11732_EIP │ Modbus TCP Order code 11733_MBTCP │  ETHERNET POWERLINK Order code 11734_POWERLINK │ VARAN Order code 11735_VARAN │  sercos Order code 11736_SERCOS │  CAN / CANopen Order code 11737_CO
The overall system contains: CISS sensor with power supply, IoT Gateway DATAEAGLE 2730, as well as antennas and cables. Prices: last update 05/2020 (non-binding offer, valid for Europe, net plus VAT, excl. shipping, subject to change)
Write to us – we will be happy to call you back and answer all your questions about our products.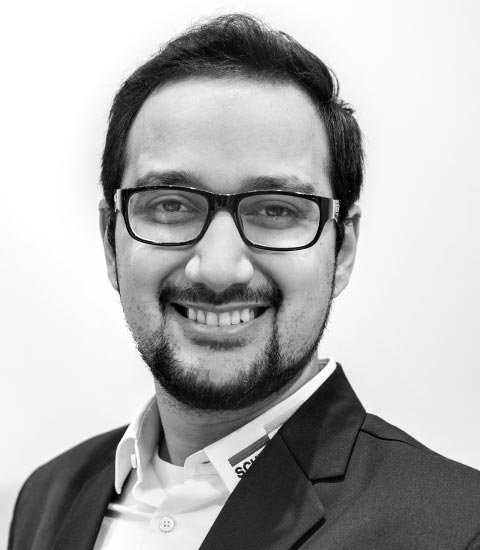 Zubair Khan
Industrial Wireless Expert
If you have any questions about our products, please do not hesitate to contact me.
Schildknecht AG - Datenfunksysteme