DATAEAGLE 4000 – Wireless Ethernet
The Wireless Ethernet System of Schildknecht AG is the solution to build industrial networks in a robust, flexible and powerful way using data radio transmission systems. The DATAEAGLE 4000 series is specifically designed for the transparent transmission of Ethernet using various radio technologies.
Wireless Ethernet in practice
In the industrial environment, sensor and application data from machines in the field level are transmitted to a controller. If this is to be done wirelessly in view of moving parts, e.g. in driverless transport systems or cranes, radio links are used that are aligned with the respective fieldbus: The modules of the DATAEAGLE 4000 series are suitable for a transparent Ethernet connection, for example: Modbus TCP. For some fieldbuses, there are optimized radio data systems, e.g.: Wireless PROFIBUS, Wireless PROFINET and Wireless openSAFETY.
Wireless Ethernet product features
The DATAEAGLE 4000 series has been specially developed for transparent data transmission from Ethernet e.g. Modbus TCP via Bluetooth. All devices that have an Ethernet interface can be connected via radio. The ranges are up to 300 meters and there are two different housing variants compact (IP 20) for control cabinet mounting and X-treme (IP 65) for use in direct industrial environments or outdoors.
White Paper – Radio Data Transmission explained
Read in the following whitepaper which patent-registered technologies are needed for a failure-free process and why you could replace your cable with a radio link safely in your applications. Download Whitepaper:
Product Portfolio – DATAEAGLE 4000 – Wireless Ethernet
Write to us – we will be happy to call you back and to answer all your questions about our products.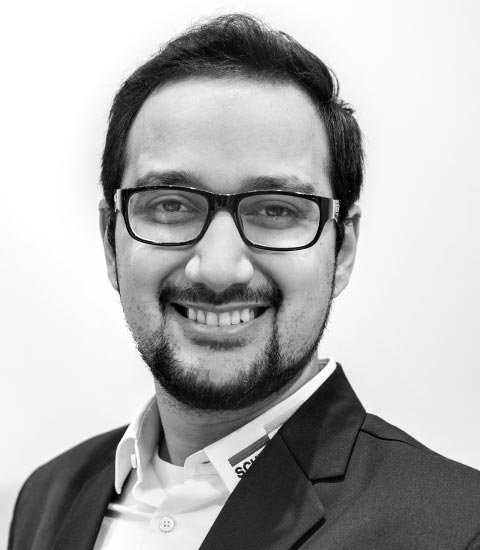 Zubair Khan
Industrial Wireless Expert
If you have any questions about our products, please do not hesitate to contact me.
Schildknecht AG - Datenfunksysteme