Wireless Profinet
Here you find all about
Wireless Profinet
.
Wireless Profinet bei der Schildknecht AG
Wireless Profinet supports the wireless communication with industrial wireless LAN. The Schildknecht AG company has industrial wireless Lan with the radio data system and supports Wireless PROFINET.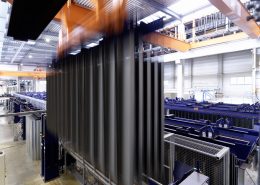 Within automation of modern crane and lifting systems, fieldbus systems are part of the standard equipment for...

The Dataeagle 4000 series wireless Profinet is designed for the transparent transmission of PROFINET IO using ...