Wireless Profibus
Here you find all about
Wireless Profibus
.
Wireless Profibus bei der Schildknecht AG
Our radio system DATAEAGLE 3000 behaves like a Profibus cable. Wireless Profibus indicates the wireless transmission of data packets of the Feldbusses Profibus in the automation technology over a  radio interface.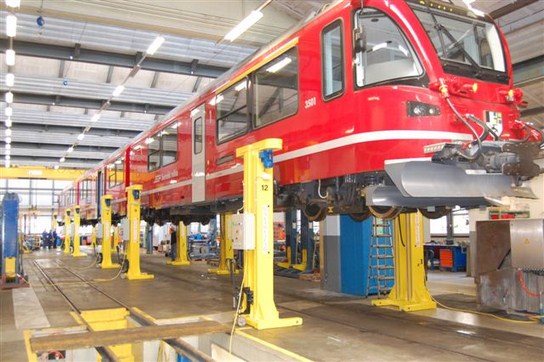 Autolift GmbH builds railway lifting jacks for complete trains as known from car repair shops. Radio modules a...