Here you find all about
omnidirectional
.
Omnidirectional describes the radiation characteristic of an antenna. Omnidirectional radiation means that the radiation takes place in all directions and none is preferred. So an omnidirectional antenna radiates its transmission power spherical in all directions.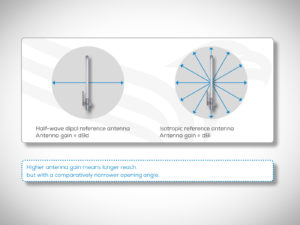 omnidirectional bei der Schildknecht AG
Schreiben Sie uns – Wir rufen Sie auch gerne zurück! Wir beantworten Ihnen gerne alle Fragen zu omnidirectional oder eines unsere Datenfunkmodulen.