Bluetooth Seamless Roaming
Here you find all about
Bluetooth Seamless Roaming
.
SEAMLESS ROAMING ENABLES CHANGING BETWEEN WIRELESS ZONES
For many years, Bluetooth has been Schildknecht AG's favoured technology system in its DATAEAGLE data radio systems. Thanks to its frequency hopping technology, Bluetooth provides enormous advantages over WLAN, such as e.g. an extremely robust radio connection. Moreover, a more flexible radio planning since Bluetooth features fewer problems with coexistence and longer ranges. Easier installation is e.g. provided by necessity of just one antenna.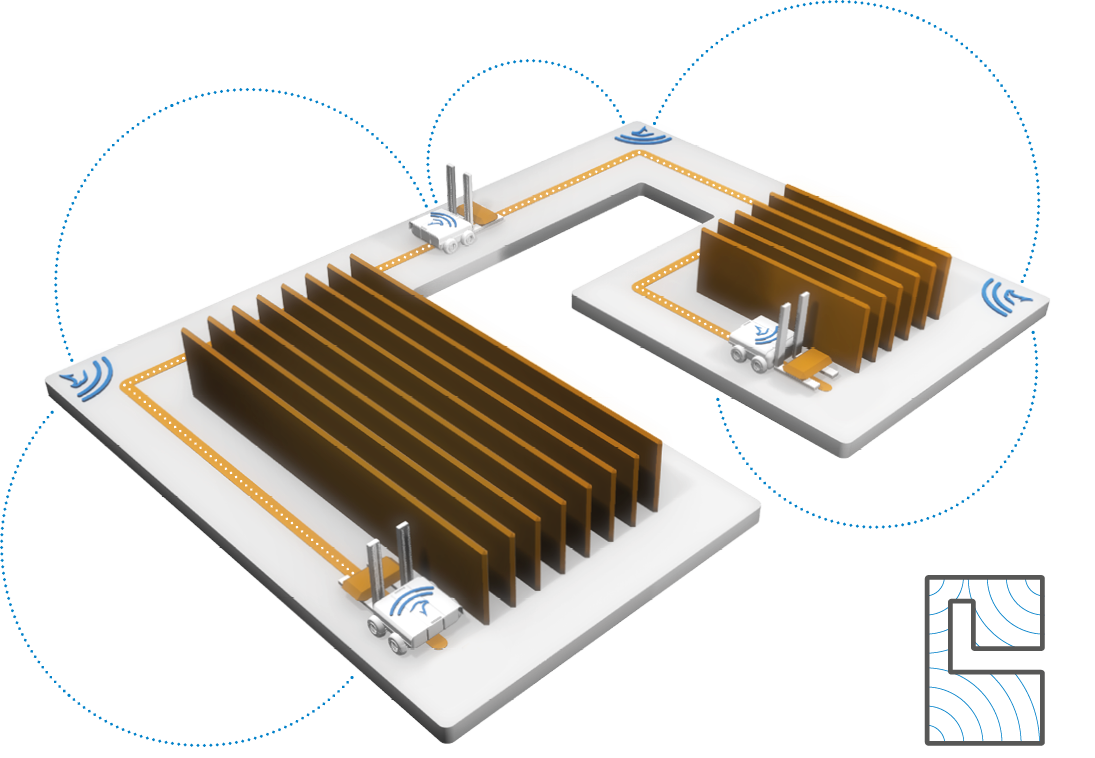 DATAEAGLE BLUETOOTH ROAMING
DATAEAGLE Roaming enables establishing a radio network in different zones, for example in several separate rooms and halls by applying Bluetooth radio technology. The existing Ethernet infrastructure is used for sending data from the central control unit to the Bluetooth Access Points. From the Access Points data is sent by Bluetooth to the Bluetooth clients, e.g. to mobile systems and plants in intralogistics or production.
Bluetooth Seamless Roaming bei der Schildknecht AG
Schreiben Sie uns – Wir rufen Sie auch gerne zurück! Wir beantworten Ihnen gerne alle Fragen zu Bluetooth Seamless Roaming oder eines unsere Datenfunkmodulen.