Sensor2plc
The DATAEAGLE wireless sensor gateway

Sensor2plc: sending data from Bluetooth Low Energy sensors to the control unit
Up until now Bluetooth was mainly used to connect smartphones, tablets and PCs. However, now control and automation engineers also want to transmit sensor data via Bluetooth to the control unit. For this we have integrated the Bluetooth Low Energy interface into the DATAEAGLE radio system, giving you the possibility to transmit data from Bluetooth sensors directly into the control unit, via fieldbuses such as PROFINET. This means you can integrate sensor measurements directly into your control unit environment.
The DATAEAGLE 2730 gateway is designed to be the optimal interface between sensors and control unit. You can either use cable or Bluetooth Low Energy to feed sensor data into the gateway. It then redirects the data wirelessly via all standard interfaces to the control unit.
You can choose from a variety of interfaces: Profibus DP, Profinet, Ethernet IP, OPC/UA, Modbus TCP, POWERLINK, sercos, CANopen, EtherCAT and Devicenet. Further protocols such as IO-Link are currently being developed.
Get in touch!
Wireless sensors gateway solutions
Send us your Sensor2plc ideas and requests.
You might be intetrested in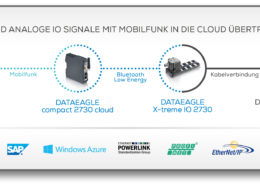 Connecting wireless sensor networks with the cloud
Thanks to the optional mobile radio interface the Wireless Sensor Gateway DATAEAGLE compact 2730 enables direct transmission of sensor data via mobile radio into the cloud. Via the Bluetooth Low Energy interface wireless sensors are connected to the DATAEAGLE compact 273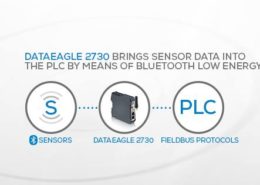 Sensor networks with many radio nodes and high range
Mesh radio networks are capable of transmitting data via up to 1000 radio nodes within the network.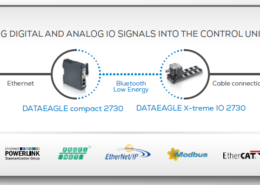 The perfect wireless system for sensor manufacturers, machine manufacturers and end customers

The DATAEAGLE X-treme IO 2730 radio distribution box provides the opportunity to make wired sensors "wireless" sensors.
Team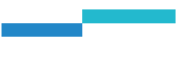 Schildknecht AG
Haugweg 26
71711 Murr
Tel. +49 7144 89718-0
Mail: info@schildknecht.ag
Web: www.schildknecht.ag