Demand for fresh, ready-to-cook fruit, vegetable and salad mixes is constantly rising, so that with 10 to 15% per year this "fresh-cut" food product group is achieving strong growth. They are usually produced by special machines which wash, peel, cut, sterilize etc. raw products and finally pack them. These machines feature highly modern control units and – for flexible set-up for certain work processes or product batches – are capable of parametrization. This requires the operator to have a certain degree of technical education, which by small companies cannot always be guaranteed. This fact has caused machine manufacturers such as German Kronen GmbH to equip their machinery with machineremote access, enabling parametrization of globally installed machines as well as their remote maintenance by the machine manufacturer or another professionally competent partner (e.g. service provider). A prerequisite for this attractive business model is a globally applicable and extremely reliable man-machine communication link. This is where the radio specialist Schildknecht AG having been dealing in this field for 35 years provides a particularly powerful solution for.
The particular challenges for this solution arise from the frequently very rough installation environment of food machinery (temperature, humidity, aggressive cleansing agents and the like) as well as from the frequently insufficient educational level of the operating staff on the one hand and the stringent purity requirements of food legislation on the other hand. Therefore, remote access to machinery must meet highest demands with regard to its global availability and operational safety and additionally – in view of high intensity of competition regarding foodstuff – be feasible at low costs. The solution of Schildknecht AG described in the following complies with these requirements as shown by latest practical experience
Contact us – we also give you a call back. Whether you have questions concerning Industrial Wireless using PROFIBUS or PROFINET, or M2M solutions our experts have many years of experience to support you finding the best solution.
Download: Flyer and Technical Data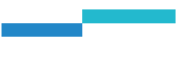 Schildknecht AG
Haugweg 26
71711 Murr
+49 7144 89718-0
info@schildknecht.ag
www.schildknecht.ag