Data and information linked therewith increasingly develop to central elements for industry, traffic, infrastructure, economy and society. Innumerable "things" – such as measuring and monitoring devices, machinery, pumps, vehicles or household appliances are equipped with sensors which gather data of any kind and then are sent by gateways wired or wireless by radio (e.g. via the IoT Gateway DATAEAGLE of Schildknecht AG) to a cloud or a portal established there for analysis and further utilization. So the Internet of Things (IoT) has already become reality in many places. Companies of any kind and size are now endeavoring to develop new business models by applying modern IoT technology. The objective of these models is to optimize familiar processes e.g. with regard to security and economic efficiency or to generate new processes. In such developments support by experienced companies such as the radio technology specialist Schildknecht AG is extremely helpful
The development of an IoT business model for a certain application within a company is faced with several challenges: The intended business model shall be capable of fast and uncomplicated implementation with regard to scope and objective and being structured in a clearly perceptible manner. This concerns both the adaptation and establishment of in-house structures as well as definitions with regard to data selection, access authorization and many more. Moreover, the required hardware (gateways) must be selected with regard to its capacity for data preprocessing, data protection, global connectivity as well as costs and economic efficiency.
M2M Technology 4.0: Particularly secure data transmission and connectivity for all mobile networks. Signals can be transmitted from data sources of any kind, such as diagnostic messages of large machines or water levels in waters over cellular and Ethernet to its own portal worldwide.
Smart Infrastructure: Motorway Facilities
Demand-oriented cleaning and maintenance of toilet facilities of motorway resting places of motorwaysand highways represent an economical-logistical challenge for the operator and his cleaning serviceproviders. Depending on the time of the day, week and year the facilities are extremely differently frequented, but should be in excellent condition whenever visited by the user.
Contact us – we also give you a call back. Whether you have questions concerning Industrial Wireless using PROFIBUS or PROFINET, or M2M solutions our experts have many years of experience to support you finding the best solution.
Download: Flyer and Technical Data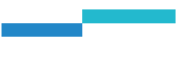 Schildknecht AG
Haugweg 26
71711 Murr
+49 7144 89718-0
info@schildknecht.ag
www.schildknecht.ag