Cable Replacement instead of Cable Clutter

Transmitting analog and digital IO signals easily and reliably by radio
Replacing cables by radio links – this is a technology having been proven for many years particularly in process technology. In practical terms, this means: Easy installation with reduced maintenance effort. Therefore, radio technology is increasingly considered a welcome component for system optimization. The latest wireless IO system from Schildknecht AG, based on Bluetooth Low Energy, has been developed for exactly these applications.
As a cable substitute, DATAEAGLE X-treme IO 2730 provides the easiest and most reliable solution for transmitting analog and digital input and output signals in the form of a distribution box.

DATAEAGLE X-treme IO 2730
Point-to-Point Radio Transmission
Plug & Play
Protection class: IP67
Integrated antenna
4 or 8 M12 ports
Wireless range: up to 70 m
Bluetooth Low Energy
You would like to transmit analog or digital signals by radio?
The product will  be available soon, leave us a message an we keep you updated.

Team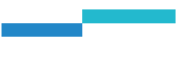 Schildknecht AG
Haugweg 26
71711 Murr
Tel. +49 7144 89718-0
Mail: info@schildknecht.ag
Web: www.schildknecht.ag