Bluetooth Seamless Roaming
Bluetooth is becoming flexible
Bluetooth seamless roaming enables changing between wireless zones
For many years, Schildknecht AG has been favouring Bluetooth as a technology system in its DATAEAGLE data radio systems. Thanks to its frequency hopping technology, Bluetooth provides enormous advantages over WLAN, such as e.g. an extremely robust radio connection. Moreover, a more flexible radio planning since Bluetooth features fewer problems with coexistence and longer ranges. Easier installation is e.g. provided by necessity of just one antenna. An advantage of WLAN so far is roaming capability.
Bluetooth Roaming is an option for all DATAEAGLE Industrial Wireless systems, for example the 4712 for PROFINET and PROFIsafe.
>> DATAEAGLE 4712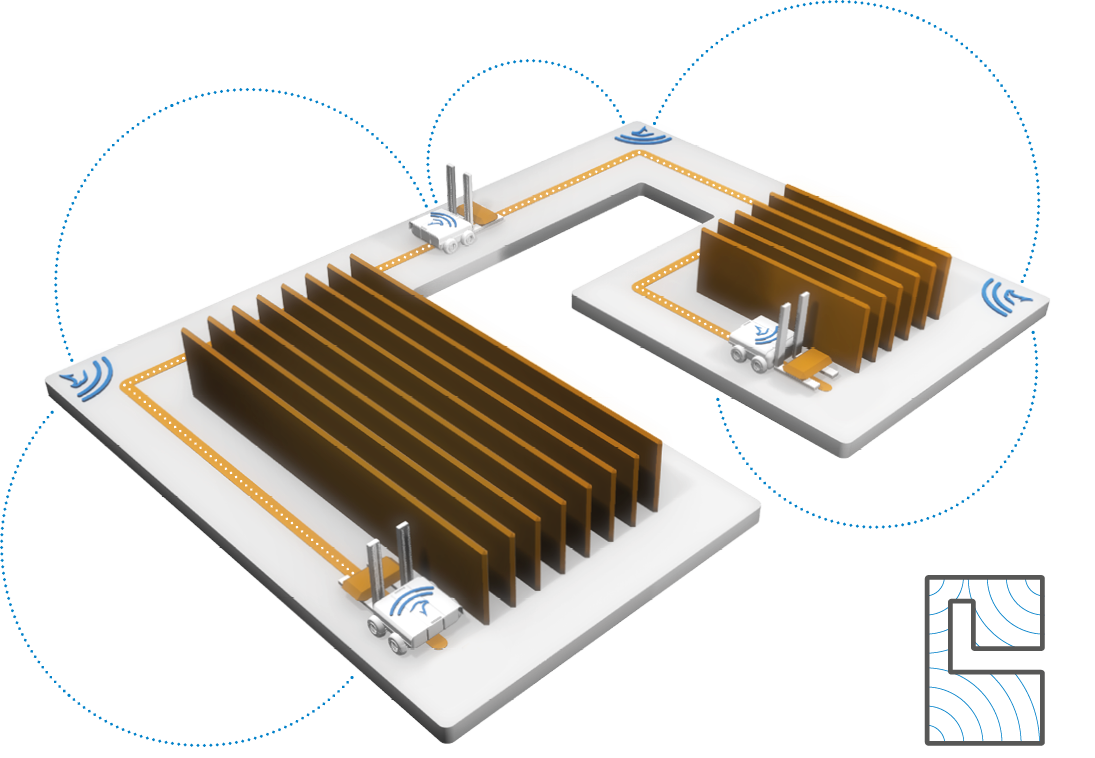 Would you like to know the benefits of Bluetooth Roaming for your applications?
Read more about Bluetooth
https://www.schildknecht.ag/wp-content/uploads/2018/12/Schildknecht-AG_SPS-2018.jpg
1067
1600
schildknecht
schildknecht
2018-12-19 11:50:03
2018-12-19 14:11:08
Video: Schildknecht AG – IoT ready to use at SPS IPC Drives 2018
Die Dataeagle 4000er Serie für Wireless OPENsafety wurde für die transparente Übertragung von OPENsafety über UDP mit Bluetooth entwickelt.
https://www.schildknecht.ag/wp-content/uploads/2017/10/DATAEAGLE4000-Compact-Rechts.jpg
500
500
schildknecht
schildknecht
2018-12-12 15:50:48
2019-01-31 11:24:56
Wireless openSAFETY
Make Your Sensor Wireless: Analoge und digitale Sensorsignale lassen sich ab sofort zuverlässig mit Funk übertragen. DATAEAGLE - die Bluetooth Low Energy-Schnittstelle für Sensoren.
https://www.schildknecht.ag/wp-content/uploads/2018/05/DATAEAGLE-Beacon-Beitragsbild.jpg
1600
1600
schildknecht
schildknecht
2018-05-03 09:19:14
2019-01-17 15:57:49
DATAEAGLE Beacon