Description
The "Internet of Things" leads to frequently new expecatations and developments in the field of maintenance and by extensions in all monitoring tasks. Gateways with global operational SIM-cards play a huge role at operations monitoring and maintainence of worldwide installed machines and build the foundation of brand-new business models. The Gateway DE7000 (DATAEAGLE 7000) by Schildknecht AG was intensively developed on the basis of concrete operator requests and is able to transfer signals worldwide in adjustable time cycles to the own portal from data sources of all sorts like diagnostic messages of big machines or water levels of waters by mobile communications or Ethernet. The data can be called up by registered users with gateways which are identical in construction or directly by internet-ready devices or are being send automatically to a defined group of recipients.
The devices are available with the protection class IP 20, IP 65 as well as with an ex-protected execution.
This applies as of now also for every device of the standard series DE3000 and DE4000. The data transfer with the DATAEAGLE 7000 is especially protected because of the AES (Advanced Encryption Standard) and RSA (Rivest, Shamir und Adle- man), which are most proven encryption methods and also because of the usage of a professional protected server. The transfarred measurement data is being transferred without further explanations and offer therefore only authorized recipient a specific statement. Two features in connection with the new DE7000.
The sim-card contained in the appliance has a worldwide connectivity for every mobile network with a fixed and predictable flat rate. With the term SPOC (Single Point of Contact) the Schildknecht AG offers as a system provider for a complete investment with every necessary component and performance from a single source. From consultation and planning to Hardware and Software up until a sim-card.
DATAEAGLE 7000 Advantages
o Integration of a specially developed system used for international M2M application
o Minimization of development costs, expenditure of time and risk
o Efficient data processing and data transfer
o Hardware independent application program
o Fast development of the Proof of Concept and thus faster market launch
o Additional turnover through resale of server license and service.
o Quick increase into the M2M Business and positioning in a fast-growing market
o Effective Effektive acquistion of small and big B2B clients with minimal effort
o Generation of additional sales channel and revenues.
o Development of new business models
o Increase in value of your services and increase of margins
o Access to M2M expert knowledge of Schildknecht AG
Video DATAEAGLE 7000
Downloads DATAEAGLE 7000

Alles zum Thema DATAEAGLE 7000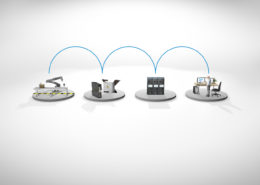 https://www.schildknecht.ag/wp-content/uploads/2018/04/7000-Start.jpg
960
1920
schildknecht
schildknecht
2018-04-20 11:01:38
2018-05-18 16:22:19
IOT and M2M Solutions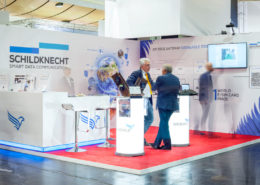 https://www.schildknecht.ag/wp-content/uploads/2013/12/HMI-2017-Messestand-Schildknecht-AG.jpg
1067
1600
schildknecht
schildknecht
2017-05-14 19:08:37
2017-06-06 10:47:23
IoT Edge Gateway DATAEAGLE 7050 Launch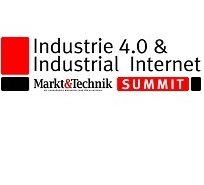 Our Key-Note: How sensor data finds its way into the cloud? 18.-19. October 2016, Presentation 19.10. from 14:30-15:00 in the group Communication and Big Data (Program) Congress Center & Ramada Hotel Munich More info here Right…
https://www.schildknecht.ag/wp-content/uploads/2016/10/Industrie-4.0-summit-industrial-internet-2016-e1476265569255.jpg
200
204
Elena Eberhardt
Elena Eberhardt
2016-10-12 12:27:47
2016-10-12 12:27:47
Industrie 4.0 & Industrial Internet Summit 18./19.10. in Munich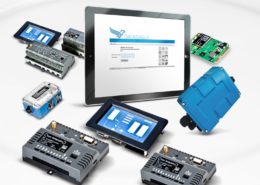 The Dataeagle 7000 provides especially protected data transfer and worldwide connectivity for every mobile network. M2M Technologie 4.0.
https://www.schildknecht.ag/wp-content/uploads/2016/06/DATAEAGLE-7000er.jpg
1536
1536
schildknecht
schildknecht
2016-06-08 00:00:24
2016-07-28 13:32:07
DATAEAGLE 7000 – M2M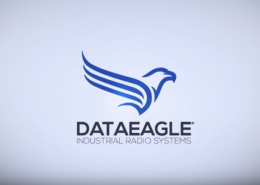 Weltweite Konnektivität für alle Mobilfunknetze zu festen und kalkulierbaren Einheitstarif. Unter dem Begriff SPOC (Single Point of Contact) bietet die Schildknecht AG als Systemanbieter alle für eine komplette Anlage erforderlichen Komponenten und Leistungen aus einer Hand an.
https://www.schildknecht.ag/wp-content/uploads/2016/06/Bildschirmfoto-2016-06-21-um-23.18.04.png
431
847
schildknecht
schildknecht
2015-05-21 23:15:35
2016-10-17 13:16:13
Video: DATAEAGLE 7000